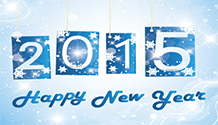 Dear Friend,
I am pleased to present my electronic newsletter. These e-newsletters enable me to provide information about issues, events and activities in Harrisburg and around the 21st Senatorial District to you in a timely manner while saving postage costs.
If you find this e-newsletter useful, I invite you to visit my website www.senatorscotthutchinson.com for more information about your state government. If you do not wish to receive these e-newsletters, please click the "unsubscribe" button at the bottom of the page.
Sincerely,
Scott
---
Senate's 2015-16 Session Begins
The Pennsylvania State Senate will open its 2015-16 Legislative Session on Tuesday, January 6, with a day filled with ceremonies and administrative duties. Shortly after Noon, all of the Senators-elect (those from even-numbered Senatorial Districts) will receive their oath of office.
Notaries No Longer Need Senatorial Endorsement
As of January 5, senatorial endorsements will no longer be required for notary public applications. Act 119 of 2014 removed the requirement that applicants obtain the endorsement of their Senator prior to submitting their applications to the Department of State.
More information about notary applications is available by clicking here.
99th Pennsylvania Farm Show Set For January 10 -17
The 99th Pennsylvania Farm Show is set to run in Harrisburg from January 10 through 17. The eight-day show at the Pennsylvania Farm Show Complex and Expo Center will feature 6,000 animals, 10,000 competitive exhibits and 300 commercial exhibitors. Billed as the largest indoor agricultural event in the country, an estimated 400,000 people are expected to attend this year's edition.
Many new attractions will be added to the 2015 Farm Show, including:
Fill a Glass with Hope – Donate money to help get fresh milk to Pennsylvanians in need through the Pennsylvania Dairymen's Association Fill a Glass with Hope project. Funds benefit the Central Pennsylvania Food Bank's milk distribution program, the first of its kind in the nation. Donations will be accepted at the Weis Markets Booth and the Food Court all week long.
New High-tech WoodMobile – The new Pennsylvania Hardwoods Development Council WoodMobile adds a new look, touchscreen technology and more videos to the interior, offering more ways to learn about Pennsylvania's nation-leading hardwoods industry.
Celebrity Chef – Aaron McCargo Jr., winner of The Next Food Network Star and star of "Big Daddy's House," will grace the PA Preferred™ Culinary Connection stage Sunday, January 11, at noon and 2 p.m. Aaron whips up mouth-watering recipes inspired by many years of culinary experience with his fun-loving family.
Food Court Healthier, Expands Options, Size – New items include fried pickles, grilled cheeseburgers, soft pretzels and pork nachos. A switch by many vendors to using High Oleic Soybean Oil will make for healthier Food Court staples and improve kitchen performance.
Lumberjacks, Lumberjills Demonstrate Logging Events – Watch an exhibition of lumberjacking events like axe throwing; crosscut sawing; springboard, standing and underhand chops; and the hot saw by the Pennsylvania Professional Lumberjack Organization. They'll demonstrate multiple wood harvesting techniques and horse-drawn logging on Sunday, January 11, at 6 p.m. in the Large Arena. Horse-drawn logging demonstrations will also be held through the week.
Family Ag Olympics – Have fun competing while learning about agriculture through ten stations in the new Farm Show Ag Olympics Saturday, January 10, at 4 p.m. in the Equine Arena.
The Pennsylvania Farm Show runs from 8 a.m. to 9 p.m. on January 10 through 16 and from 8 a.m. to 5 p.m. on January 17. Admission is free and parking is $10. The Pennsylvania Farm Show Complex and Expo Center is easily accessed from nearby Interstate 81. For a complete schedule of Farm Show events visit www.farmshow.state.pa.us.
Website Helps Consumers As Highmark-UPMC Contract Ends
Recognizing that many western Pennsylvania consumers have serious concerns with the December 31, 2014, termination of the contract between Highmark and UPMC, the Commonwealth is offering help through a special website: www.StayInformed.pa.gov.
On January 1, those with Highmark health insurance can be denied access to UPMC facilities or be forced to pay higher out-of-network expenses.
The new website is intended to help consumers cut through confusion and better understand the changes that could occur to health care coverage as a result of the Highmark and UPMC contract termination. It also outlines the key protections put into place through consent decrees signed by both parties earlier this year.
Dog Licenses Now Available at County Treasurers' Offices
Pennsylvanians can now purchase 2015 dog licenses from their county treasurers. State law requires all dogs three months and older to be licensed by January 1 of each year.
An annual dog license is $8.50, or $6.50 if the animal is spayed or neutered. Lifetime licenses are available for dogs that have permanent identification like a microchip or tattoo. Older adults and people with disabilities may be eligible for discounts.
The dog license application is simple and only requests owner contact information and details about the dog being licensed, like name, age, breed and color.
For more information, including a list of county treasurers, visit www.licenseyourdogPA.com or call the Bureau of Dog Law Enforcement Office at (717) 787-3062.
---
If you do not wish to receive this email, click here to unsubscribe.
Privacy Policy
2015 © Senate of Pennsylvania
senatorscotthutchinson.com